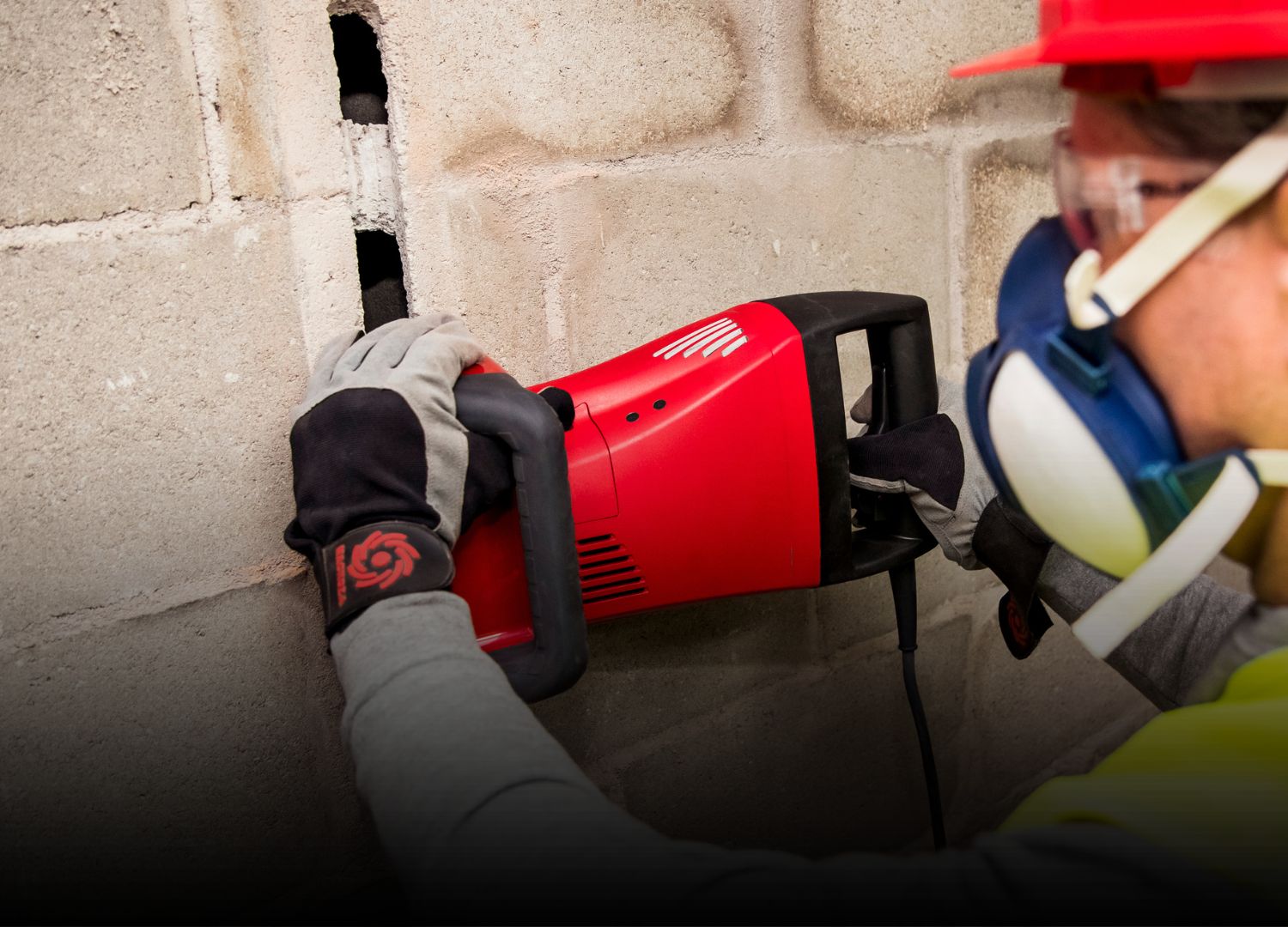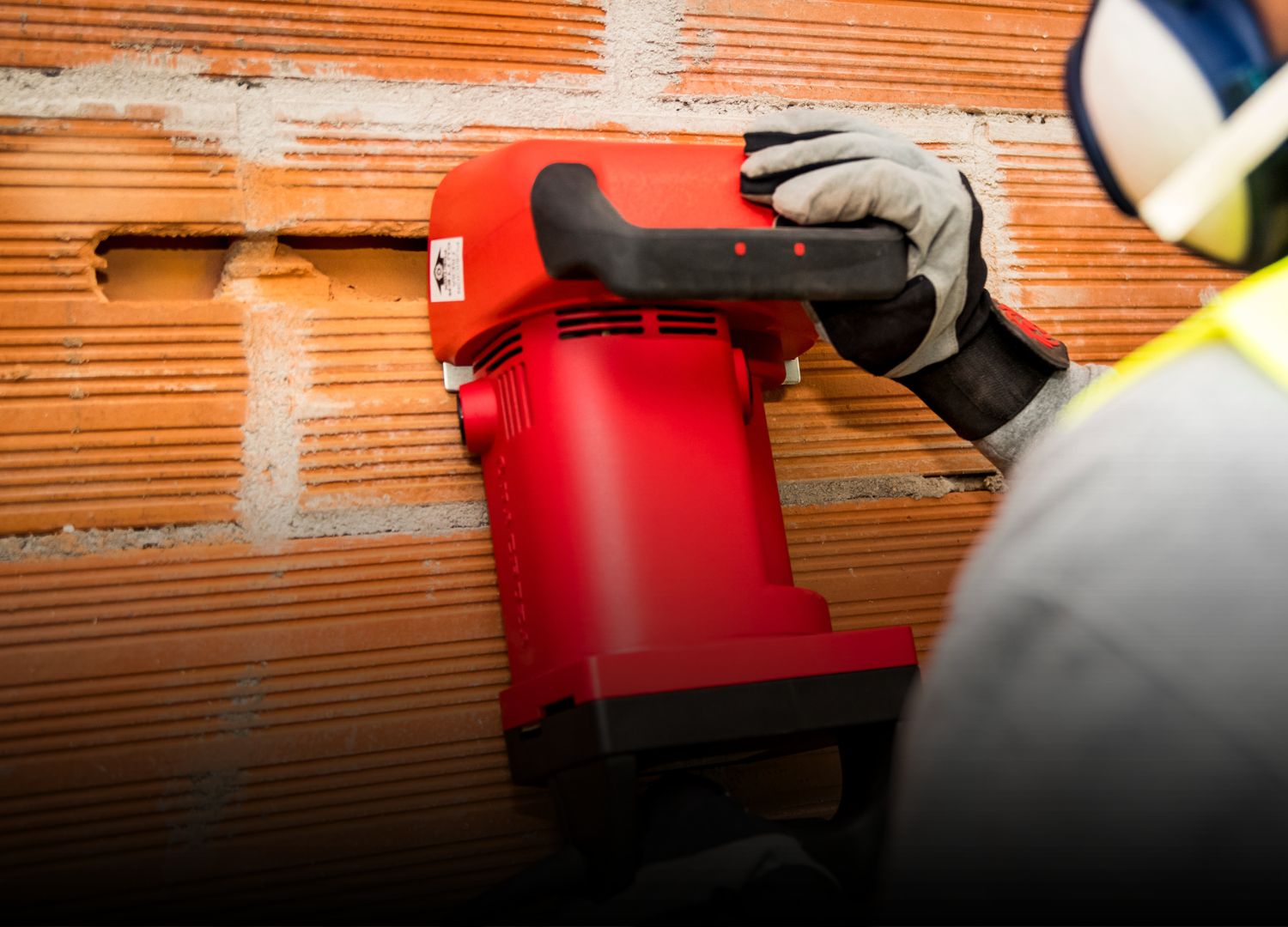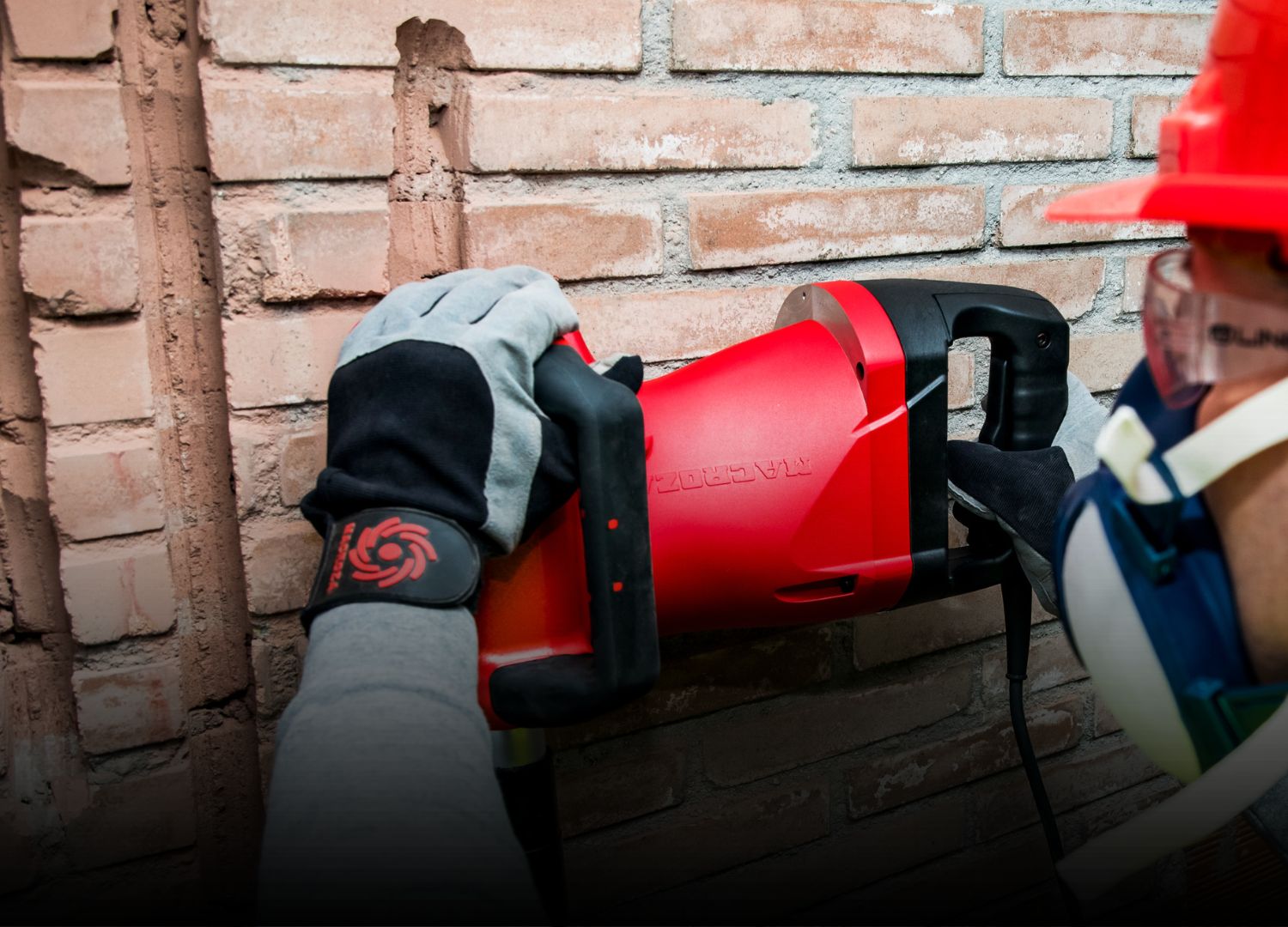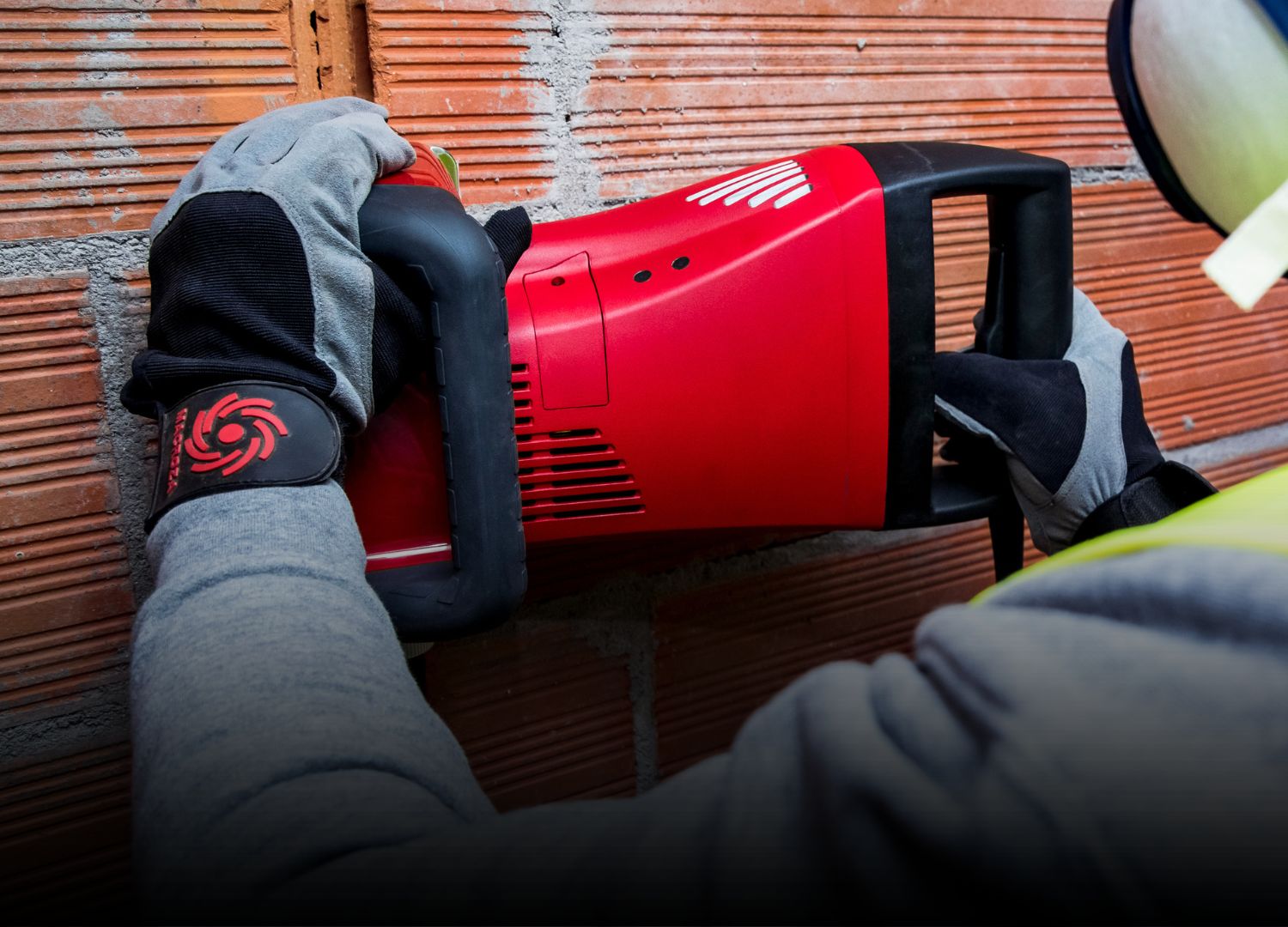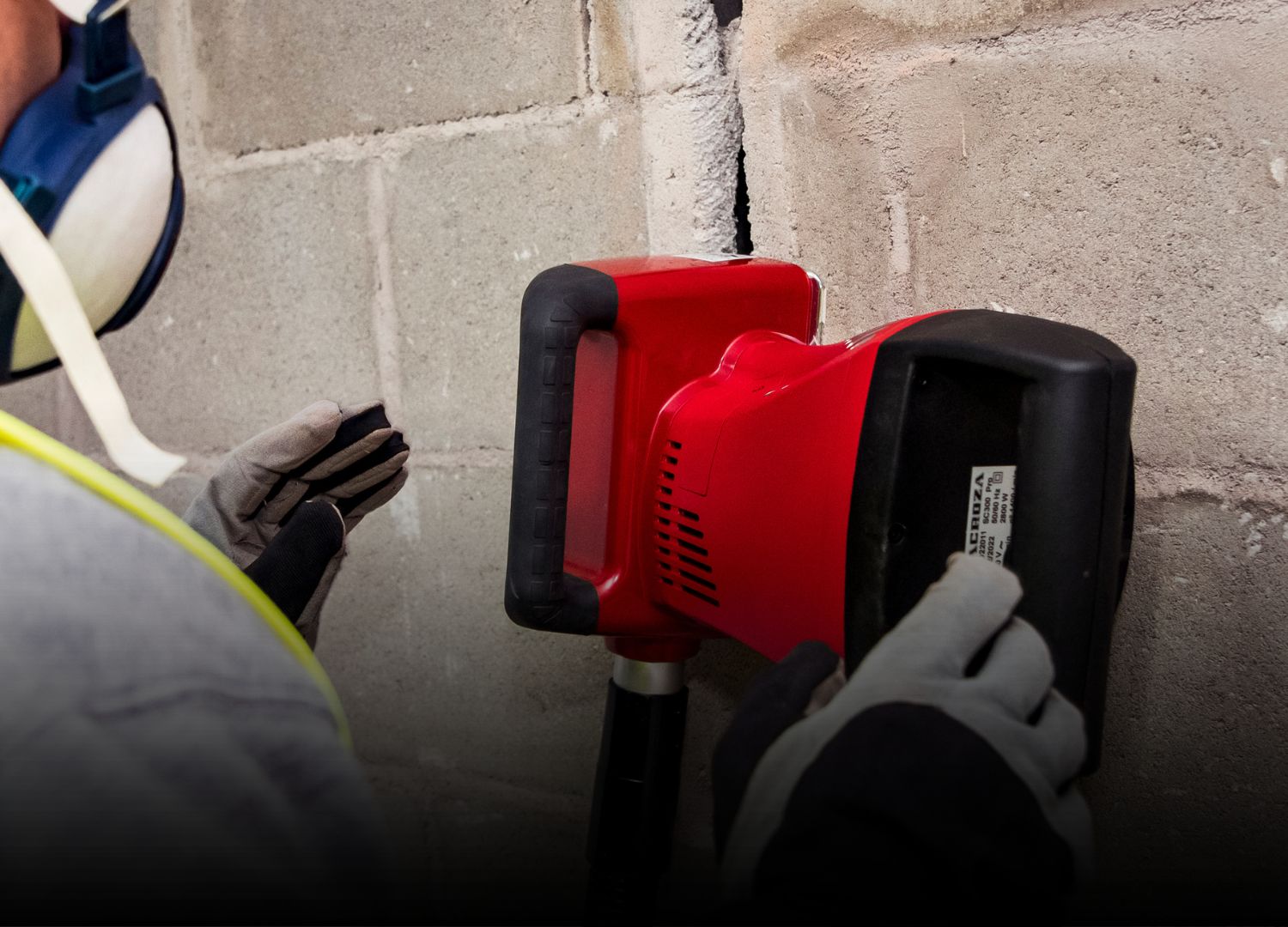 Latest technology incorporated. Milling cutters unique in the market that guarantee maximum performance and the best results.
See some of the MACROZA
ADVANTAGES
Discover our
RANGE OF WALL CHASERS
The new dimension of wall chasers. Our entire product range incorporates the latest technology. We have been innovating and including new functionalities in every wall chaser we bring to the market since 1956.
With 2,800 W of power, the SC300 PRO wall chaser can make straight and curved cuts on the hardest and most abrasive materials.
Opens chases of up to 50×50 mm and incorporates dust extraction
This wall chaser incorporates 2,400 W of power and is perfect for working on slightly harder materials such as solid bricks or lightweight cement.
It also has a light and versatile design that will allow you to work twice as fast.
The M90 is the perfect wall chaser if you need to work on lighter materials such as such as aerated concrete (AAC) or single and double hollow brick.
An excellent wall chaser to get started and achieve excellent results on these surfaces.
MORE FEATURES
OF OUR WALL CHASERS
Enjoy this demo video to see for yourself some of the benefits of our wall chasing machines.
Latest technology, exclusive design, milling cutter discs for better results. All combined in our wall chasers to offer you advantages far above any other option.
3 WALL CHASER MODELS
UNIQUE IN THE MARKET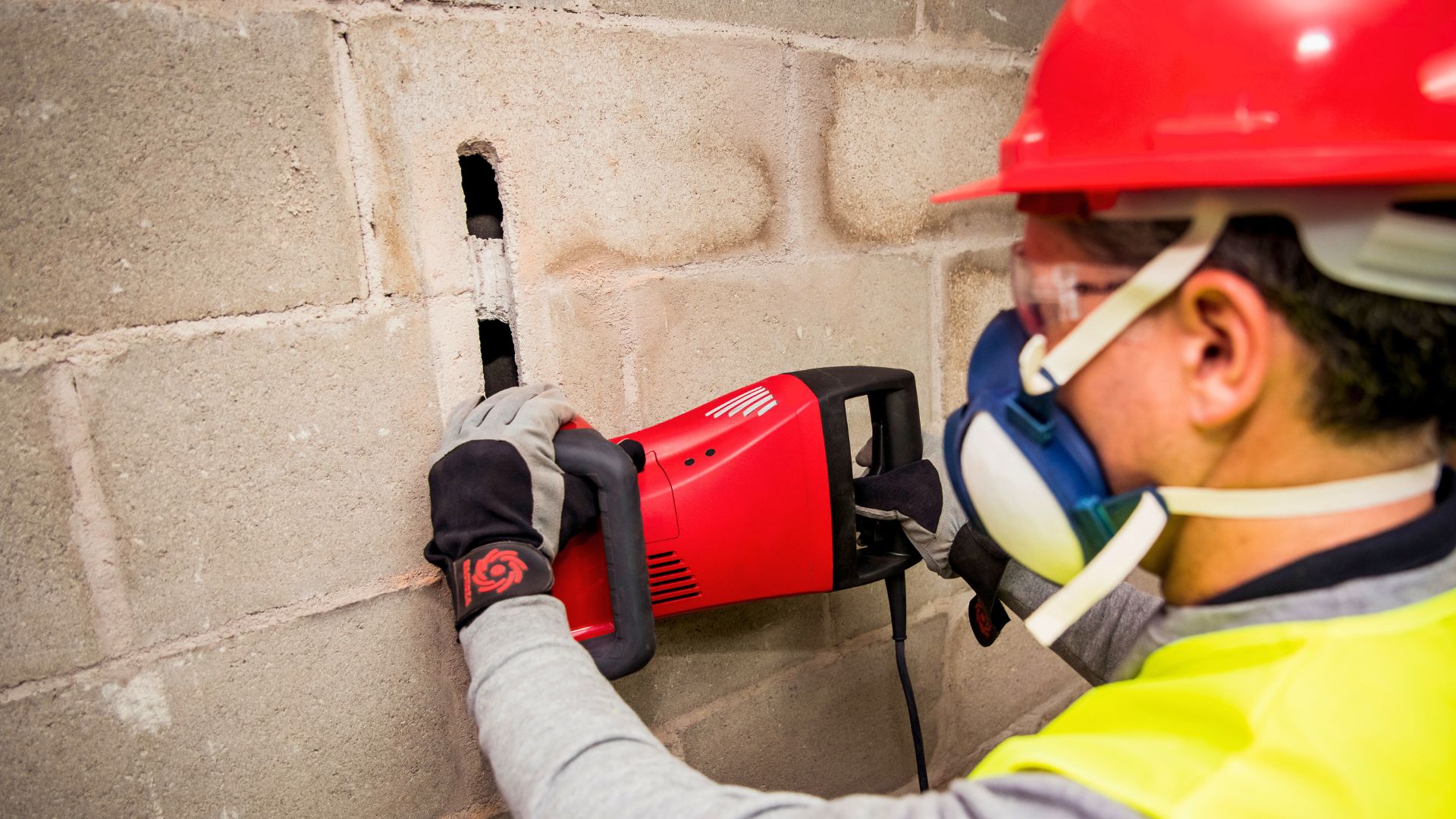 SC 300 PRO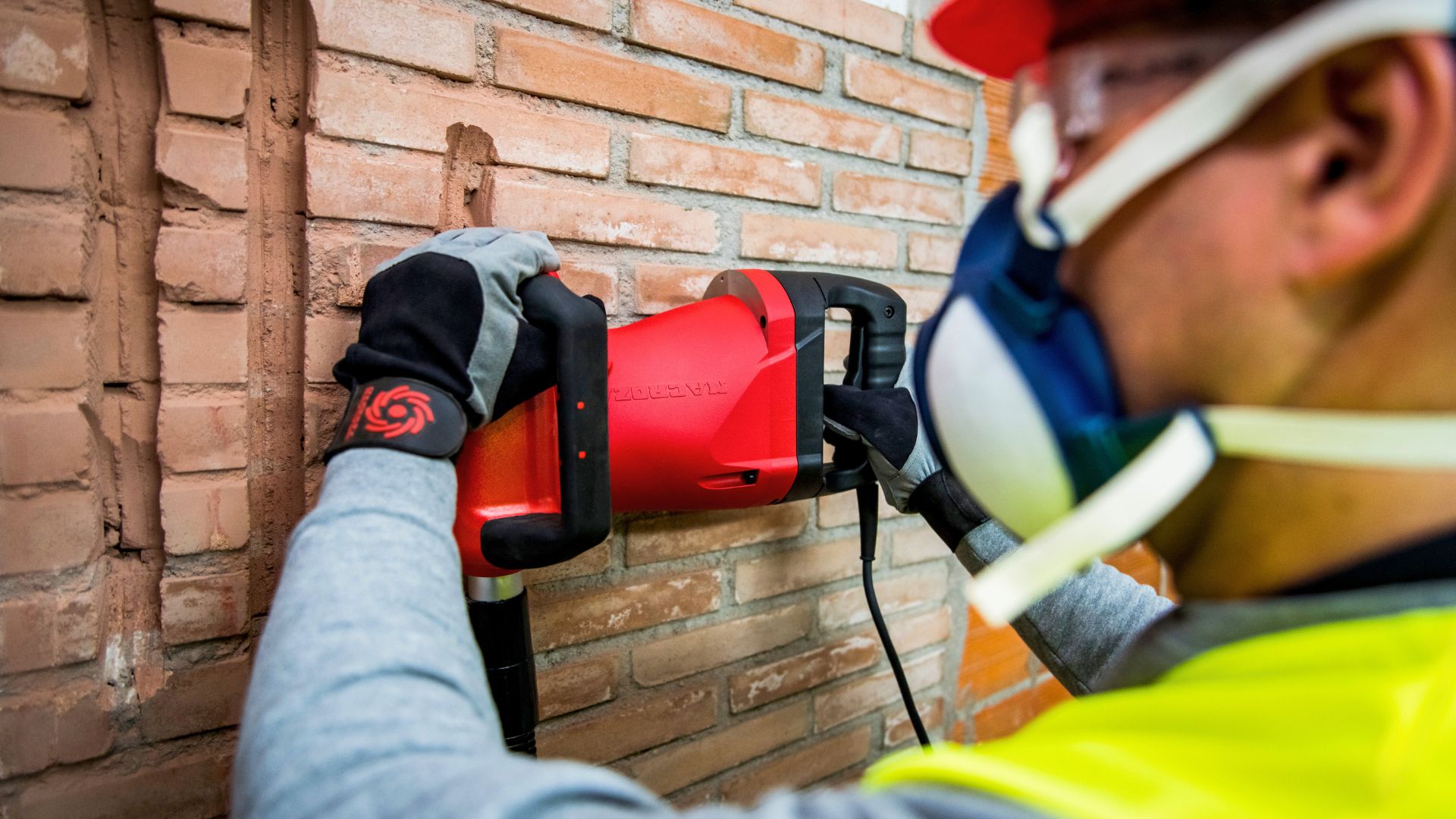 M95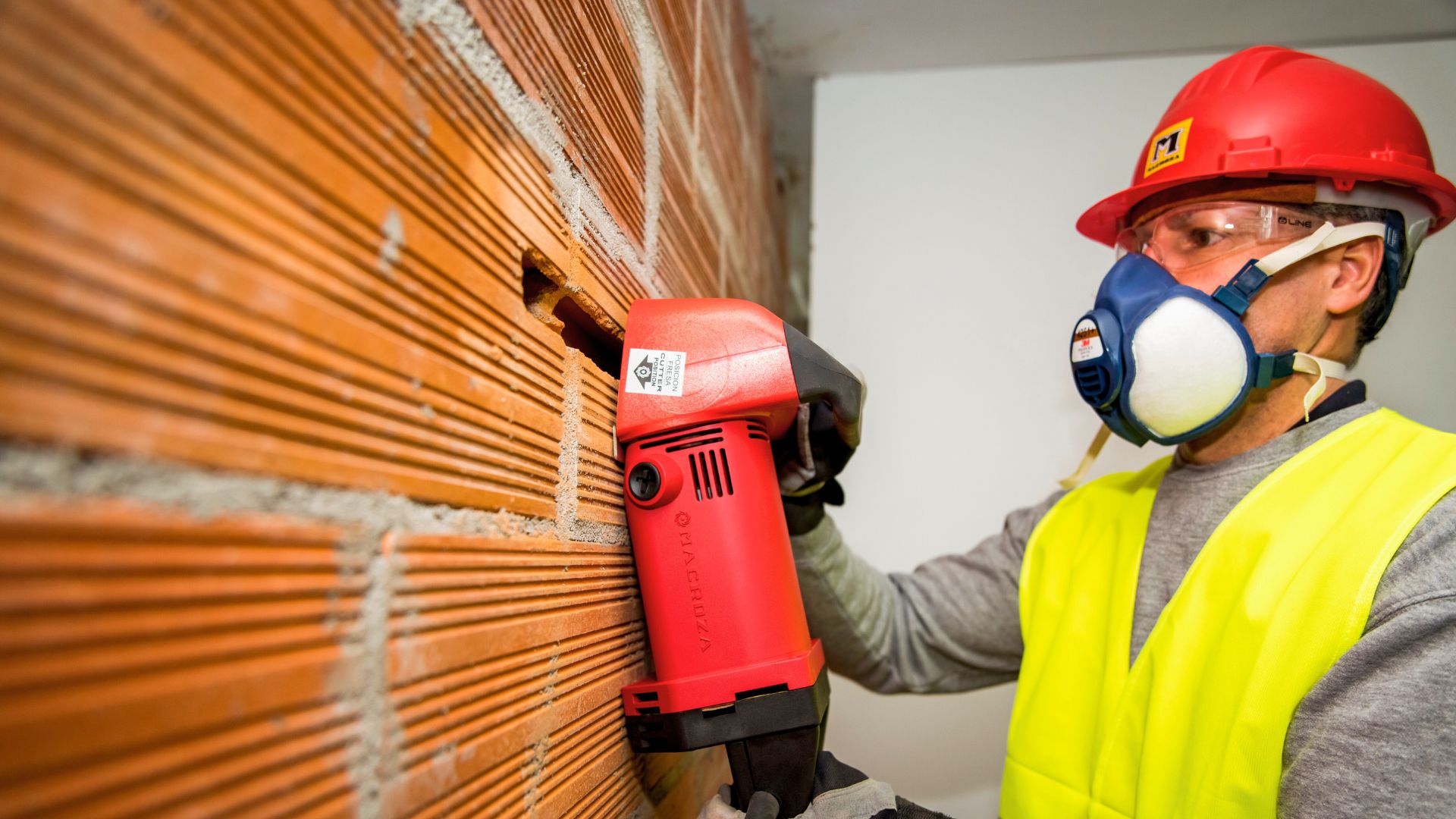 M90
Some of the surfaces worked
WITH MACROZA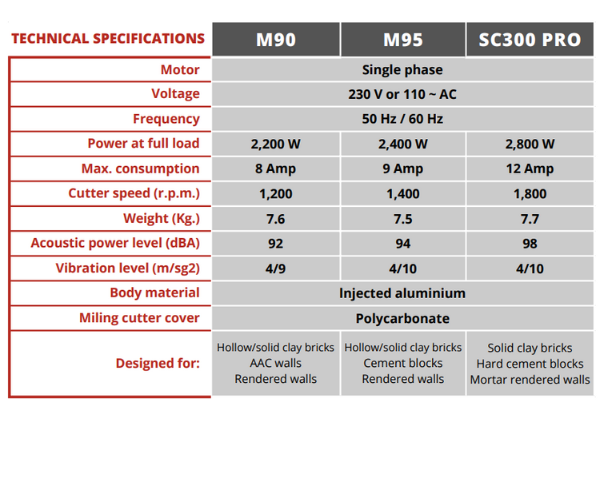 wall chasers
technical specifications
Since 1956, we have been improving our products day by day.
Each of our machines has different features, carefully incorporated to achieve the best chasing results.
Choose the wall chaser that best suits your needs and if you have any doubts, please contact us.
We have a wide network of distributors so that you can purchase your products quickly and easily.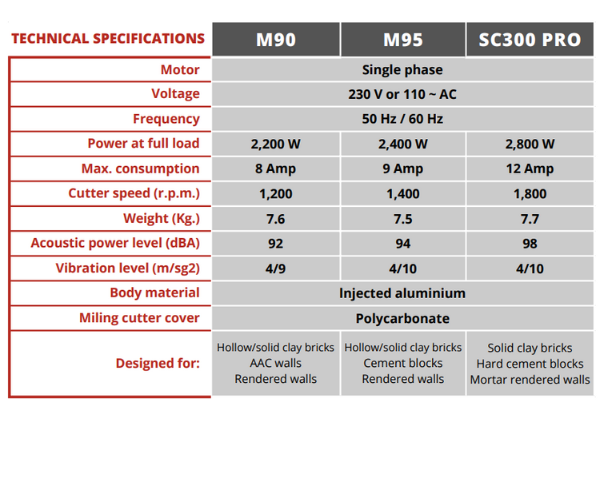 Get your
MACROZA Wall Chaser
Contact us and we will get back to you as soon as possible.
Receive detailed information about our products and our MACROZA commercial network. We are waiting for you!
LEARN HOW TO USE OUR WALL CHASERS
Learn how to use our unique milling cutters and enjoy better results while saving time and money. More meters in less time!
Our technology is far ahead of any other product on the market, offering you a series of exclusive advantages that will allow you to work the chasing of walls in a much more professional, comfortable and precise way.
MORE INFORMATION ABOUT OUR WALL CHASES CHASING MACHINES
Would you like to get your hands on a
WALL CHASER MACROZA?
Fill in the form and we will contact you as soon as possible. Thank you very much!