At MACROZA we are aware of the need to use safety equipment when working on site, and especially when using wall chasers. Thus, we provide our customers, distributors and users with MACROZA gloves, goggles and helmets in order to facilitate and ensure a good work.
SAFETY GOGGLES MACROZA
Clear B-Line safety glasses. With anti-scratch treatment. Supplied with fastening cord.
Complies with standards:
EN166 – EN170
MACROZA ANTI-VIBRATION GLOVES
Work gloves with Velcro closure, Expandable nylon fabric, Synthetic leather reinforcement, Anti-vibration padding, Finger reinforcement, Elastic cuff and 100% Machine washable.
MACROZA WORK HELMET
Red high-density polypropylene work helmet with 6-point polyethylene harness. Universal accessory slots and ventilation at the top. Very light, just 327 grams, and with a shorter visor to facilitate vision.
Complies with the normative:
EN397.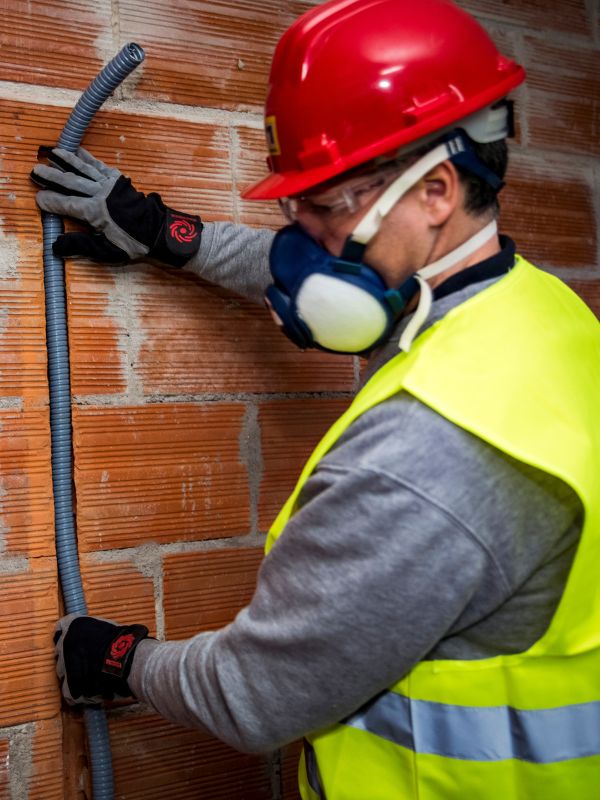 THIS IS WHAT A DAY AT THE CONSTRUCTION SITE LOOKS LIKE
WITH MACROZA
GET YOUR MACROZA EQUIPMENT
AT THE BEST PRICE
Fill in the form below and leave us in the last section the details of your request. We will contact you as soon as possible to help you get your MACROZA product. Thank you!