details
SHARPENING KIT MACROZA
It is very important to keep the milling cutter sharp at all times. If the milling cutter is not sharp, it will not cut the wall, but will bang against it. These shocks will be transmitted to the bearings, pinions and motor of the machine, causing serious failures.
We will use the MACROZA sharpening tester to check the condition of the teeth. If sharpening is necessary, it should be done dry and on a grinder with a silicon carbide grinding stone, 80 grit, Grade JK.
Only the upper part of the tooth will be sharpened, never the front part. Sharpening a milling cutter will take no more than 2 minutes.
To work with MACROZA wall chasers properly , it is essential to keep the milling cutters sharp at all times. Traditionally, sharpening was done on an 80 grit bench grinder for tungsten carbide.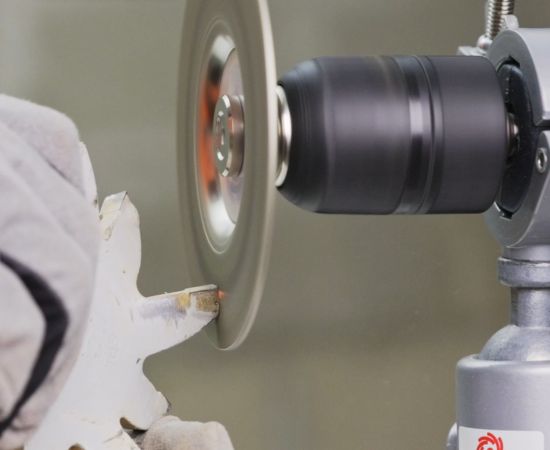 THIS IS HOW IT WORKS
SHARPENING KIT
GET YOUR SHARPENING KIT
AT THE BEST PRICE
Fill in the form below and leave us in the last section the details of your request. We will contact you as soon as possible to help you get your MACROZA product. Thank you!