details
MACROZA MDE1 VACUUM CLEANER
MACROZA wall chasers are connected directly to the vacuum cleaner. Each time the Wall Chaser is started, the MDE1 dust collector will automatically start up. When the plow is turned off, the vacuum cleaner will run for about 10 seconds to empty the suction tube of dust and debris.
The MACROZA M95 and SC300 PRO models include the option of connecting a vacuum cleaner to avoid dust and debris production.
For this purpose, the cover of the milling cutter has the option of screwing an aluminum tube, which is connected to the vacuum cleaner hose.
If the vacuum cleaner does not need to be connected, the cover of the cutter closes with an aluminum flap that helps to collect dust and debris to be deposited on the floor.
MACROZA recommends the use of our MDE1 vacuum cleaner, suitable for vacuuming dust and pieces of debris.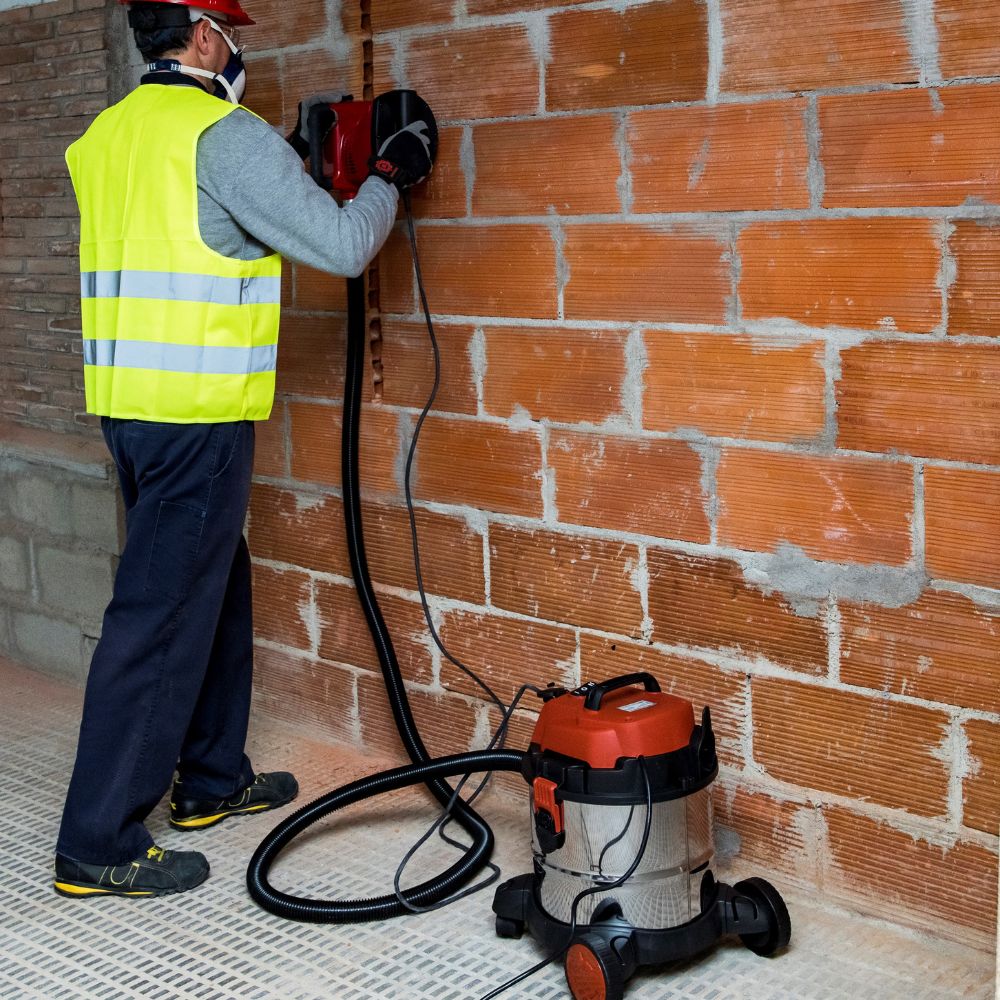 THIS IS HOW THE
VACUUM CLEANER MDE1
GET YOUR MDE1 VACUUM CLEANER
AT THE BEST PRICE
Fill in the form below and leave us in the last section the details of your request. We will contact you as soon as possible to help you get your MACROZA product. Thank you!